PASOLINICODE02112011

AT 2011
Colour, 16 min., MiniDV, 16:9, Stereo, Italian, subtitles in English
WP on
www.pasolinicode.net
Written, produced and directed by
Ludwig Wüst
Cinematography
Klemens Koscher
Editor
Samuel Käppeli
Executive Producer
Matthias Pázmándy
With
Nenad Šmigoc
pasolinicode.net
Synopsis
A mysterious meeting in Ostia, at the very place where Pier Paolo Pasolini was killed on November 2, 1975. A stranger tells that back then everything was different and that he is the only one that knows the real story of Pasolini's death...
The film was released as exclusive internet-premiere at the anniversary of Pasolini's death on November 2, 2011. In that way, the first presentation of the film happened in the very place, where most of the stories and conspiracy theories around PPP's death are found - the internet. Later the project was also exhibited as an installation at the Kunsthalle Wien.
Director's Statement

"As long as I am not dead, nobody will be able to claim knowing me", Pasolini wrote. Didn't he allude to the synopsis in the film cut of death? Didn't Pasolini write himself that only death gives life its sense? Is Giuseppe Zigaina, Pasolinis fellow author, right in his assumption that Pasolini planned his own death as part of his complete works, that he let it be staged, to accomplish an open artwork, that his life provides meaning to his writings, his paintings, his films ? Is Pasolini's murder inextricably interwoven with the "freedom to choose death", as he described it? Or would such a theory rather divert from the assumption of a politically motivated crime? November 4th, 1975 Pasolini wanted to give an address at a civil rights campaign: "You must stay true to yourself, in other words: stay un-subsumable; also, don't get filed." Can we consider a politically motivated background to Pasolini's murder as probable? He stated to hold informations about high officials and made clear he would eventually disclose these. Pasolini was definitely the intellectual sting in the flesh of a corrupt society; however, from living with this status to being murdered by a contract killer is nonetheless a big step. And yet... having a culprit in Pino Pelosi was convenient, as it was not even necessary to kill him after his confession, it sufficed to apply a little pressure to guarantee his silence. Even if he should decide, as he finally did, to revoke his confession years later: Wouldn't it then be way too late to reinvestigate and finally solve the case?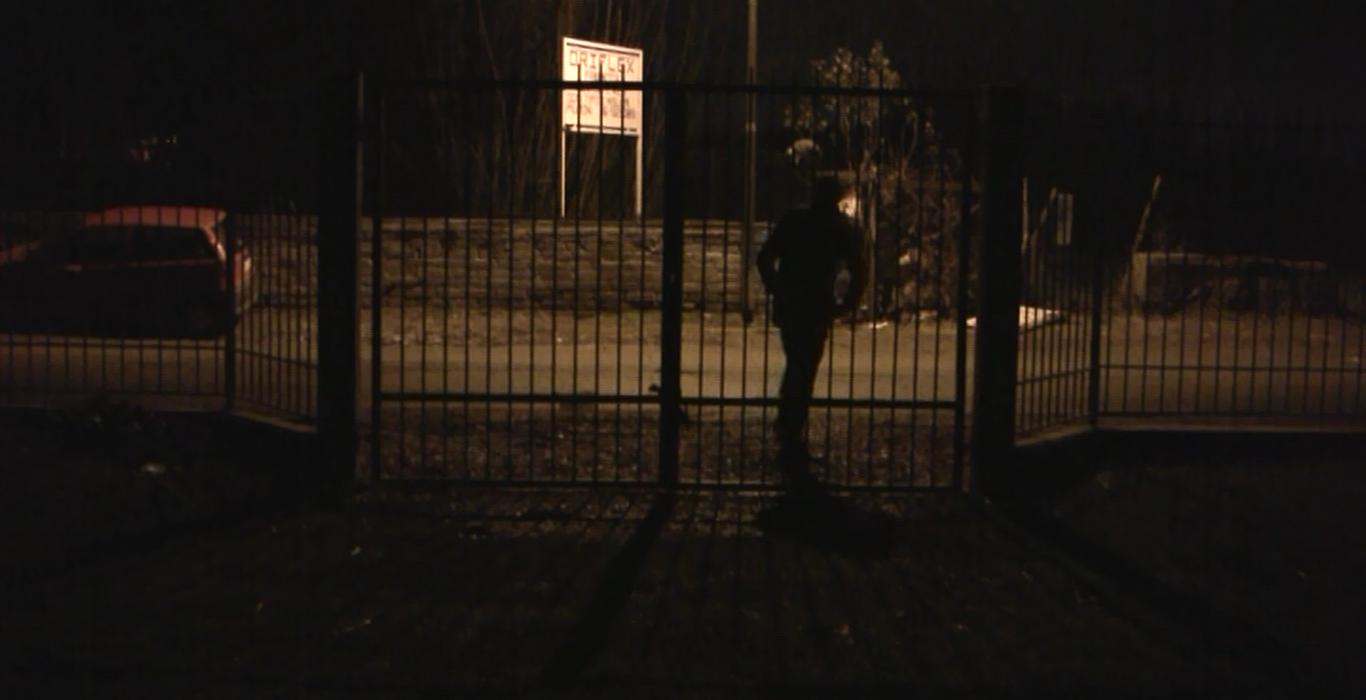 "The best film I have watched in Hof."
Bert Rebhandl, 29.10.2012, Cargo

"... [Reminds] of Neil Burger's documentary-thriller "Interview with the Assassin"."
hhufnagelnstuff, March 2012

"... It is only this precise information, that gives a site that little horror. That soccerfield."
Claudia Siefen, March 2012, Schnitt

"Pasolini's death: A murderer. A confession. Years later: a revocation. The legend lives on, and all questions seem to be open. A stranger entices with explosive details about the murder. At the Ostia soccer field, the scene of the alleged crime, neither the geography nor the sequence of events unfold. The cone of light is too weak, and the stranger is not willing to disclose the truth. Ultimately, nothing is determined. The legend lives on."
From the programme of the Hofer Filmtage 2012