TWO WOMEN
AT 2006
Colour, 58 min., MiniDV, Stereo, German, subtitles in English
Int. Premiere Hofer Filmtage

Written, directed and produced by Ludwig Wüst Cinematography Klemens Koscher Editor Samuel Käppeli Sound Dominic Zimmel Sounddesign Jochen Petri Props/Make-Up Eva Ebelt

With Sabine Haupt, Gina Mattiello, Dorothee Hartinger, Mascha Haupt, Edmund Telgenkämper, a.o.

Synopsis
After her husband's deadly accident, Klara moves to Vienna. An unknown person sends her a video tape reveiling a long lasting affair of her husband. It turns out that everyone knew about it, except Klara. She needs time to understand that she has to reinvent her past. Most of the time she is alone on the screen being all by herself in an empty apartment, talking on the phone to her daugther or her friends, expressing small gestures – and of course never really alone – the camera is always present.
DIRECTOR'S STATEMENT

The film shows 24 hours in a woman's life. Communication is only happening through different media. The camera constantly covers Klara's private sphere and documents the permanent intrusion of a stranger's view into the most intimate areas of her sould. The film is shot in video. The perspective of the audience mirrors the woman watching the video. She sees something that is questioning her whole existence. The film tells about loss and pain that cannot be shared. Two Women came into existence in May 2004. The script was developed in cooperation with main actress Sabine Haupt (Burgtheater) throughout three months. Shooting lasted for two weeks. The second part of the movie was shot in "real time".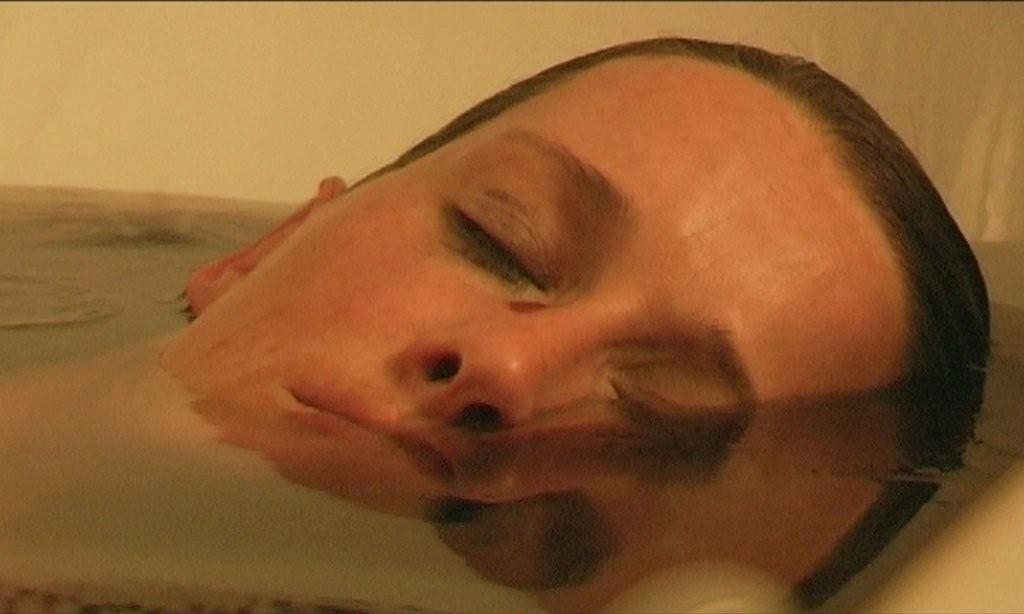 "Ludwig Wüst tells ins Two Women the tragic story of a woman who discovers the betrayal by her husband, as well as the desperate story of a woman who loves a married man. An indirect tale: messages on an answering machine, phone calls, videos, pictures: memories of a love that had to be hidden. … Although it is only one day in the live of a woman, one feels the weight of loss and pain, accompanied by songs from Clara and Robert Schumann."
Magdalena Miedl, 2007, Die Furche